The Bering Strait: Two-way crossing on foot
In February 2015 Mike will undertake a recce in the Bering Strait. He and James Bingham will walk and swim (depending on how much ice there is) from Little Diomede to the coast of Alaska. Planning for this started back in 2010 and it has taken more than 2 years to get the 2016 team together.
You can get news and updates on the challenge at our website
http://www.thedeadliestjourney.com
.
Roughly 4,000 people have climbed Everest, over 2,000 have swam the English Channel and 537 have been in space but only 8 people have walked across the Bering Strait making it, without doubt, one of the hardest and most dangerous challenges around. No one though has done a two-way crossing and that is what the team are ultimately aiming to do.
The distance, as the crow flies, is approximately 82 kilometres. Raging arctic winds and drifting sea ice are unlikely to allow a direct crossing though which makes the planning incredibly challenging. Progress made in a day can be lost at night if the ice that they set camp on drifts the wrong way. They could in fact wake up farther from land than they were the previous day. In temperatures that will easily plummet below -45C, hauling kit and food provisions, dodging polar bears as they go!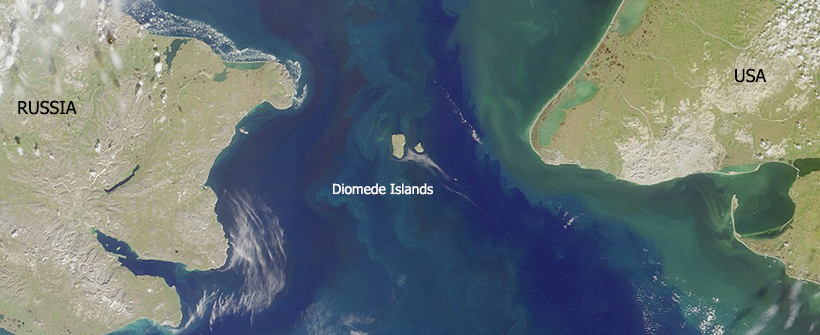 Walking from Russia to USA in a south-easterly direction they anticipate that the north-easterly wind and sea currents will initially push them northwards and that their most northerly position will be when they are roughly half way between the eastern coast of Russia and the Greater Diomede Island.
When they reach the leeward side of Greater Diomede Island they anticipate being able to progress in a southerly direction directly towards the midpoint between the two Diomede Islands. Their intention will then be to walk southwards between Greater and Little Diomede where the integrity of the sea ice is likely to be favourable and to cross the border and International Date Line between Russia and USA at this point.
They will then walk down to the southern end of Little Diomede from where they shall walk eastwards towards the western coast of Alaska, USA. It is probable that drifting sea ice could push them considerably farther north up the coast and if this happens they shall either walk back down the coast or arrange an air lift.
Walking back from USA to Russia in a north-westerly direction they anticipate that the wind and / or sea currents which are generally north-easterly will assist them in connecting with the Diomede Islands and again reaching land on the Russian side near to Uelen.